Yannick Hanfmann Makes First ATP World Tour Main Draw
Yannick Hanfmann is a former USC Trojan that now plays on the professional tour. He made it into his first ever ATP World Tour main draw in Munich this past week. We caught up with Yannick right after the tournament. His performance in Munich has earned him a spot in the Wimbledon qualifiers. 


Thoughts from Yannick Hanfmann on his journey this year and what his win in Munich means to him:


"I've played a pretty good year up until Munich. I've managed to have some great wins like against Seppi in Bergamo or Kicker in Panama City. These wins made my coaches and I more confident in my abilities. We felt like I had risen to the level I needed to in order to really be able to play against these guys and to beat them, I just couldn't do it consistently. It was tough because I couldn't really make a deep run into a tournament. Coming into Munich I wasn't too confident because I had just lost in the 2nd round of qualies in a challenger in Italy but I was ready to compete. The qualifier matches against De Greef and Ignatik were a bit similar because I was playing decent tennis but I let the nerves get to me here and there. I was still concerned with other things than just tennis while I was on the court. But I qualified! I was ecstatic to have made it into my first main draw (of an ATP world tour tournament), it was a bit unreal. I thought I had a day off to heal my finger so I had to adjust when I found out that I had to play the next day against Melzer.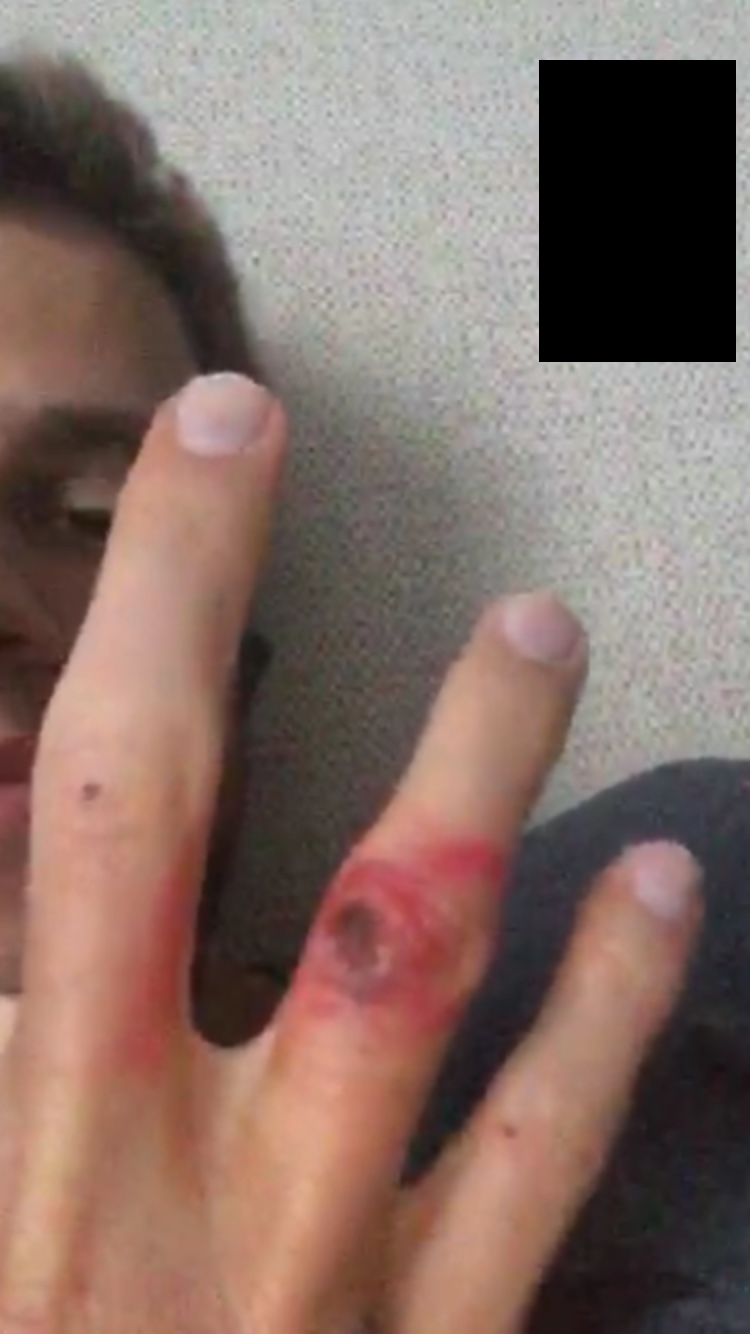 It was terrible weather, Melzer and I played almost the entire match in drizzling rain and freezing cold. Even through the tough conditions, I somehow came out on top. Of course I was very happy again, but it felt different. I was more settled in the match and was just focusing on tennis. Nothing outside the match was concerning me. I kept that focus heading into the next match against Bellucci. I thought, why stop now?





I got sick after the Melzer match and couldn't really enjoy the win or relax that much. I just tried to rest and do everything I could to get better for the next day. In hindsight, I think this helped me to really concentrate and gather all of my energy for my match match against Bellucci...and it worked! Somehow I won in three and it was my best match I've ever played.



My sickness was definitely a part of my success and then my eventual downfall in this tournament. After the Bellucci match it really got bad and I didn't have enough in the tank to beat Bautista-Agut. He was just too good that day and I would've had to increase my level of concentration and have more energy than when I played against Bellucci.

Overall, it was such a great tournament for me. I played 5 high level matches and that really showed me what I'm capable of. I hope there are more ATP tournaments for me this year but for now I'm turning to Challengers again.

If I'm healthy in time, I'll play challengers in Uzbekistan and then Kasachstan. After that it's not clear yet since I will play the Wimbledon qualis and want to play a few grass court tournaments in preparation for that. That is really exciting for me because that will be my first ever Grand Slam and these will be my first tournaments I've ever played on grass. I'm looking forward to two great new things in the sport that I've played for a loooong time."