Event Hub
Big 12 Recap: Oklahoma Upsets Texas

Oklahoma came out fighting today. They came to win, but it was an all out battle against Texas.

The Sooners started out by taking the doubles points by winning at lines 2 and 1 respectively. Texas answered back and won the first 2 singles points at lines 6 and 2 to take the lead. Line 2 was a hard loss for Oklahoma when #46, Harrison Scott upset Oklahoma's #18 Spencer Papa 7-6(7-1), 6-1.

Oklahoma narrowly lost to Texas in a 3-4 in the regular season and they were not going to let that happen again. The Sooners were not going to give it up in front of their home crowd. Oklahoma dug deep and won at lines 5 and 4. At line 4, Oklahoma's #107 Florin Bragusi upset #53 Leo Telles 7-6 (8-6), 6-4 to even the playing field. It came down to line 3.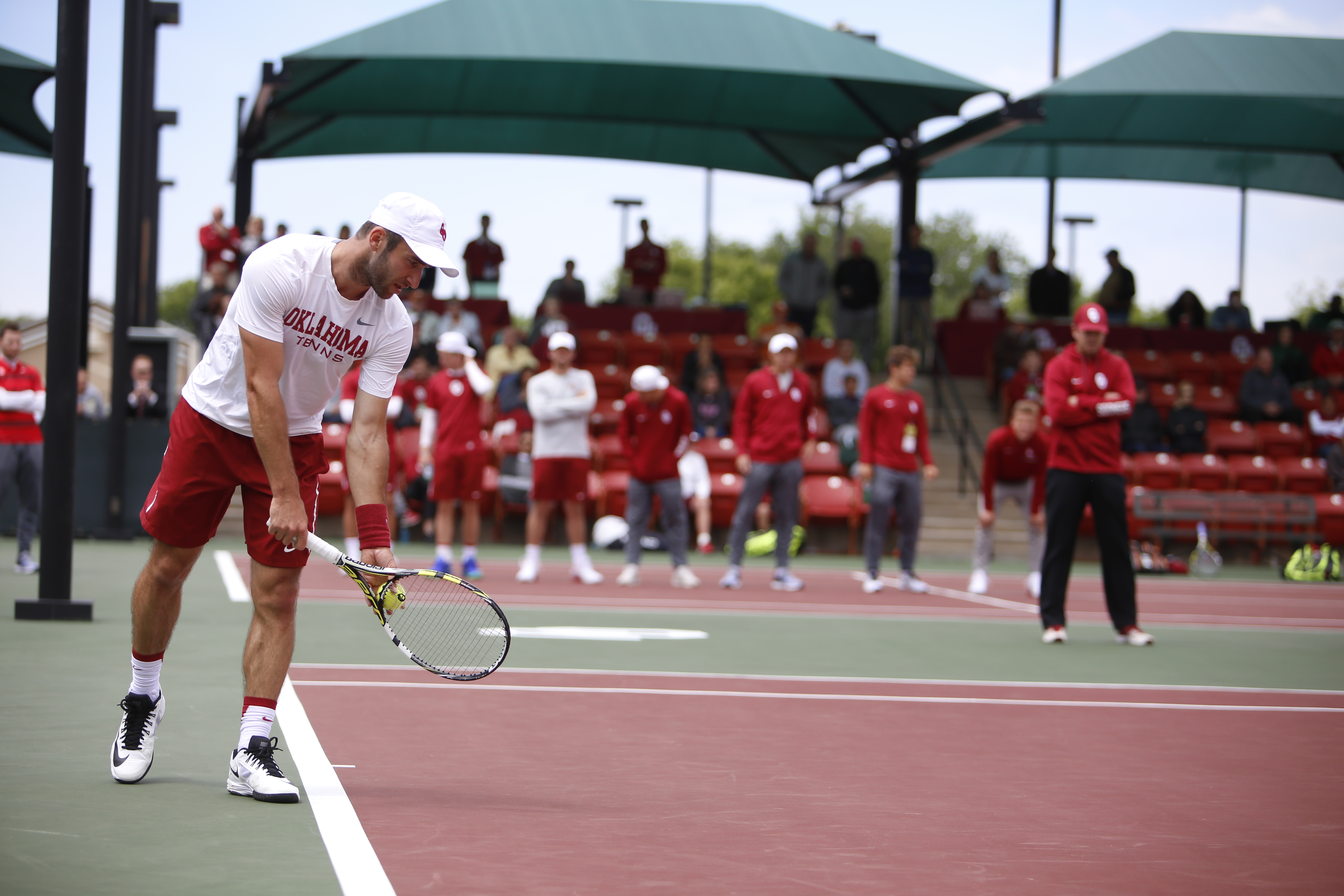 #40 Alex Ghilea took the first set in a tiebreak against Texas player, George Goldhoff 7-6 (7-4). Goldhoff rebounded for a second set 6-3 win. It came down to the last set and all eyes were on court 3. Ghilea gained the mental edge and momentum and pulled off a 6-2 win in the third set over Goldhoff.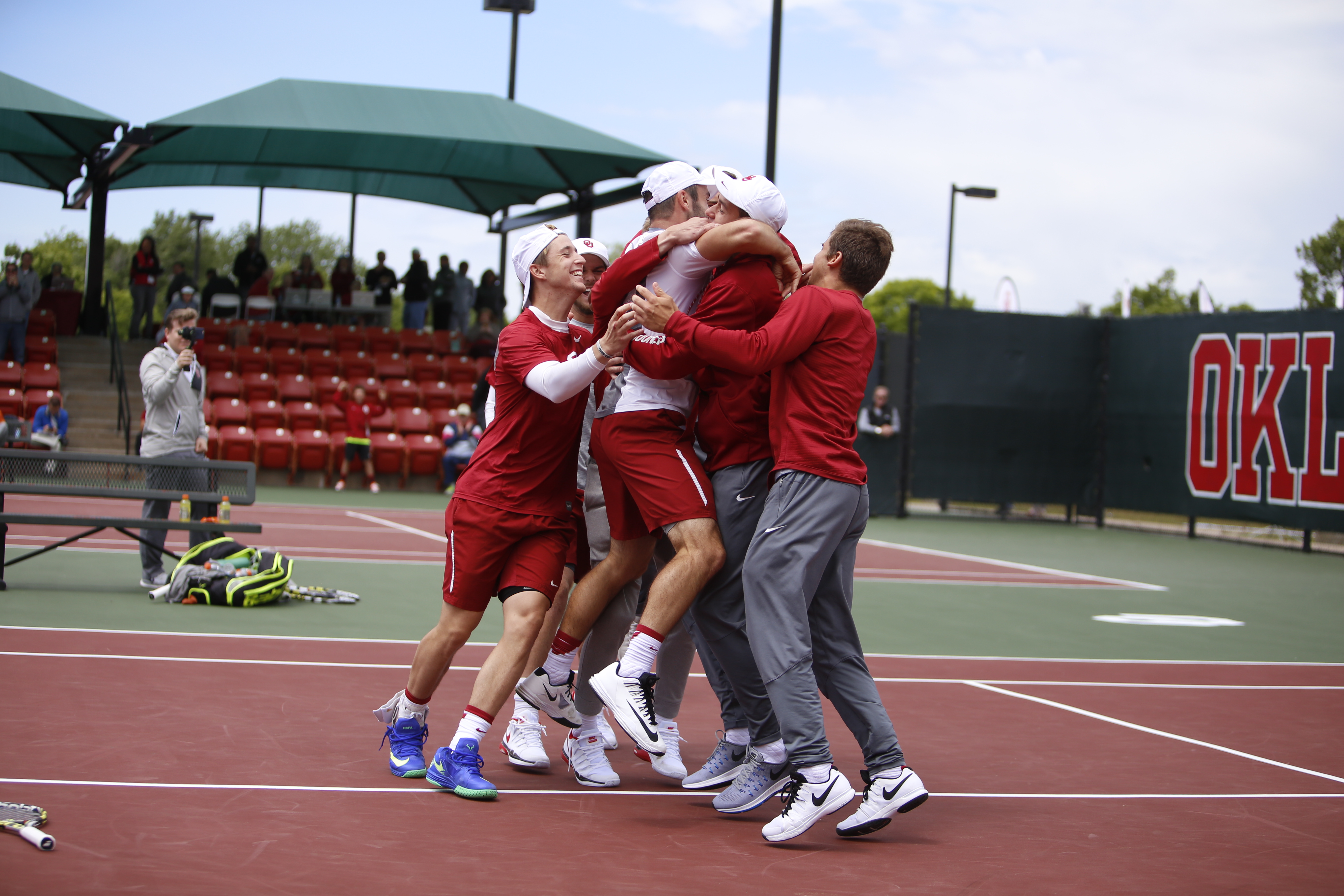 With this win, The Sooners will definitely be hosting an NCAA regional match. Oklahoma will take on #1 seed, TCU on Friday, April 28 at 10:00 am.

Can they pull off another upset? Watch live to find out.