A Parents' Guide To College Tennis Recruiting
While we often hear from players during signing week, it's also important to look at the recruiting process from a parent's perspective. Julie Kessler, the mother of current Florida men's team sophomore McClain Kessler and 2018 UF women's team verbal commit McCartney Kessler, was kind enough to share her family's story, including the sacrifices, successes, and hard work needed to turn young tennis players' college dreams into a reality.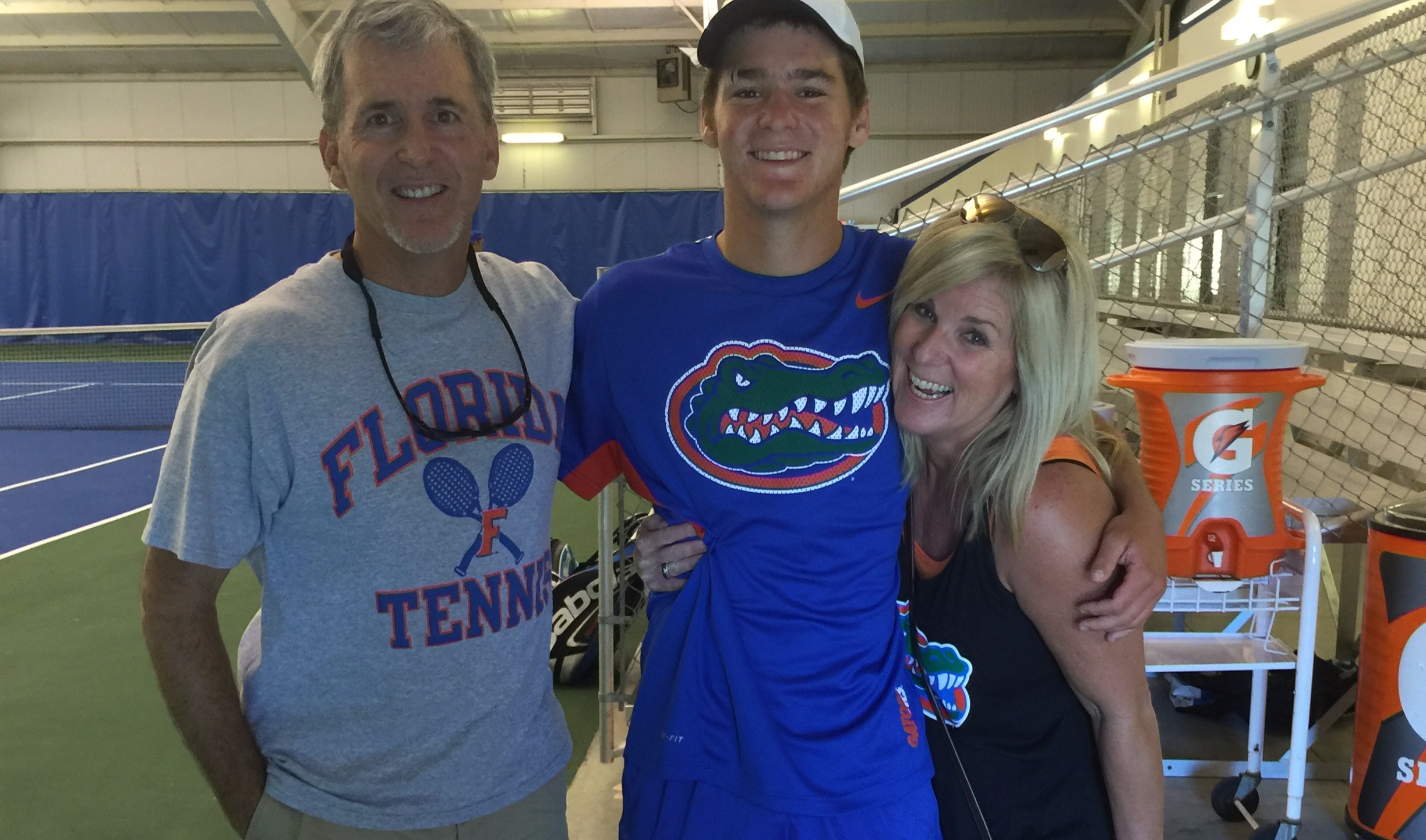 Kessler said her Calhoun, GA, family of five wouldn't exist if it were not for tennis. She and her husband met on the tennis court, so it only made sense that they would introduce their children to a sport she describes as "character building and life changing."

The Kesslers have three children, but it their two youngest, McClain and McCartney, who took their tennis careers to a level that they never expected. In fact, both children were encouraged to not choose a sport until they were at least 14. While they didn't listen and each chose tennis around 12 years old, the Kesslers are thankful now, because they will soon have both playing Division I tennis.


FloTennis: What did it take, from your end, to get your kids to where they are now?
Julie Kessler: In order to play tennis at a high level, it takes family commitment, patience, and hard work. Our kids came to us at a very young age, and asked to be homeschooled so they could travel over an hour just to practice with better players. We explained, that this meant no proms or homecomings and that they would have to make other sacrifices. Both of them still chose to stand by their decisions to be homeschooled. Honestly, this stressed me out, because I was not a proponent of homeschooling at the time. But we supported them.

That's when the journey really began. We have an older child, Mackenzie, who didn't go down the junior tennis path. She loves tennis, but she chose to focus on a different sport. Fortunately, she was in college when we started really traveling with the other two, but she still had to be understanding and supportive. There were times that she wanted us to be available, but we had tournaments to attend. Luckily, Mackenzie is their biggest fan.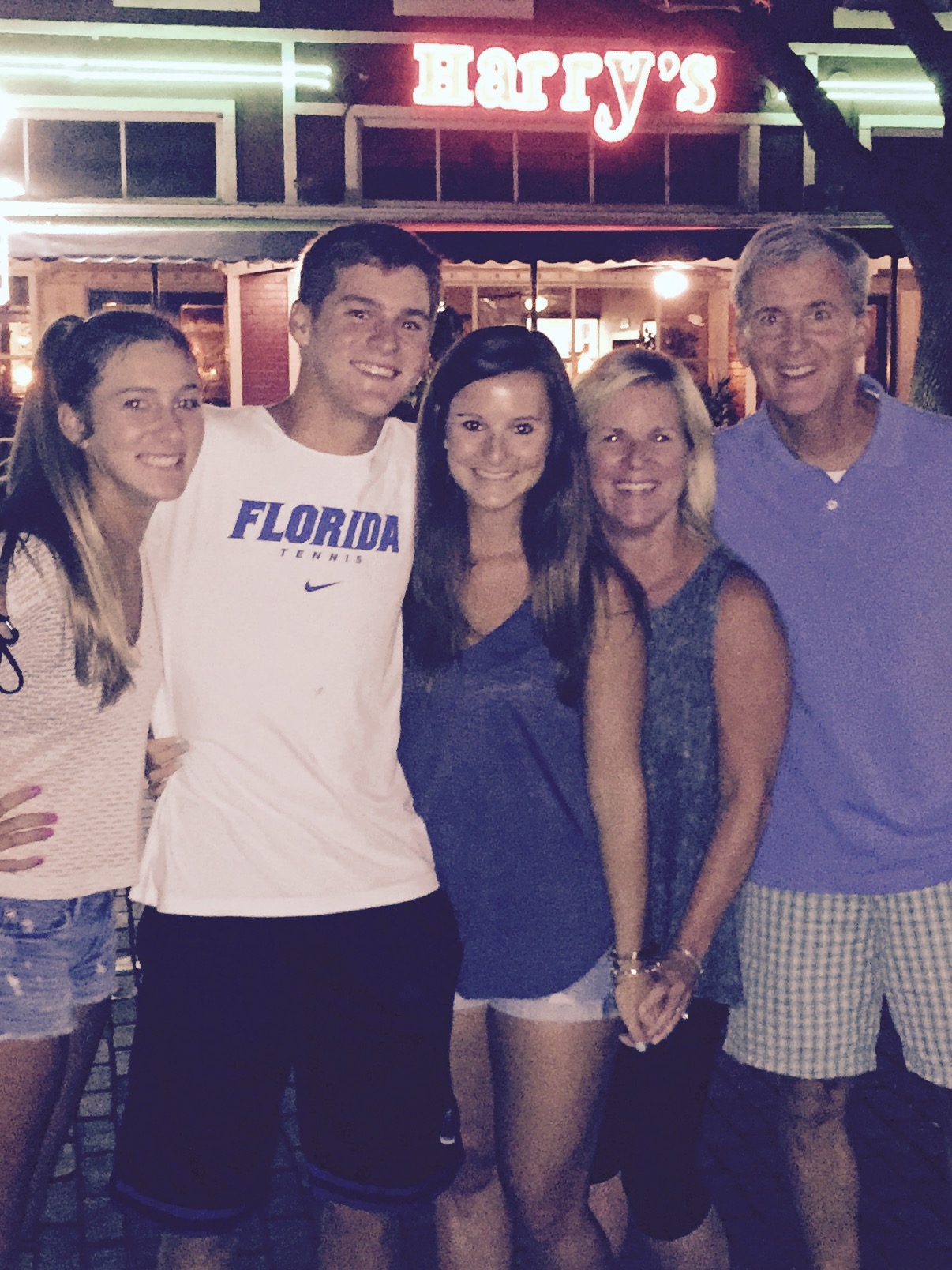 Financial commitment:
It has been difficult for my husband and I to support our kids' dreams financially and physically, but it has been extremely rewarding. Our kids are healthy, committed to what they love, and this time we've had with them has been a gift.


Patience:
Patience is another obstacle, but this mostly applies to parents. I am certainly not a good one to talk about this, but I have improved over the years. In a nutshell, raising teenagers is hard anyway, but when you combine that with wanting them to improve in their tennis and to become good people, there will be tension. Patience is so important and as parents, we have to remind ourselves of this constantly. Losing a tennis match is not like getting a speeding ticket, but in both situations you can control things that make you a better driver and player.


Hard work:
Hard work from the kids has been critical to their successes. I have never had to ask either of my children to go practice -- they initiated all of that on their own. That's the primary reason that we've agreed to support them. If they hadn't taken this initiative, we would not have invested this much time and money into their sports.

My advice to all parents thinking about having their kids play tennis is to really make sure that their kids enjoy and love to practice. Going to practice should never be a chore. The hard work will pay off in results for sure, but not necessarily when and how you want them, so don't forget your patience!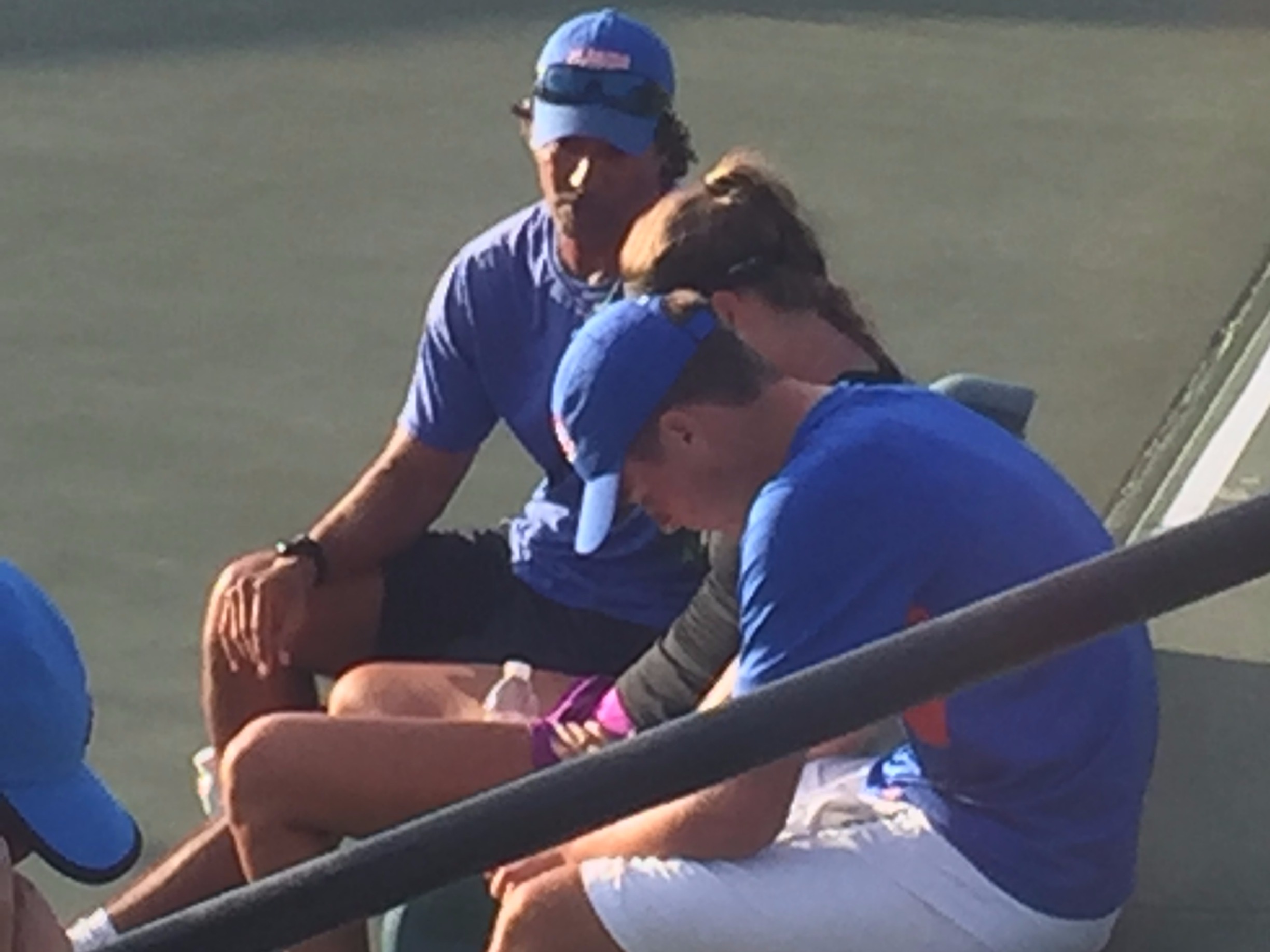 When were McClain and McCartney first noticed by college recruiters?
McClain started getting attention around 16 to 17 years old, and he was top 15 in the country… but his tennis recruiting was based just on his graduating class and he was pretty high on that.

McCartney got attention sooner probably, because we had learned things from McClain like what tournaments to put her in... So she got noticed earlier at 15-16 years old. She and her partner won 16's Orange Bowl doubles, and that got her noticed as well.


How did you help your kids get recruited?
Well, I have never really had any expectations about what my children would do with tennis. I hoped for college scholarships, but what division never mattered.

Our kids started with low-level USTA tournaments and worked their way up to the higher level tournaments. Their results were linked to tennis college recruiting agencies that college coaches used to research players. The coaches were able to track their results, see who they played, and determine their interest level. From there, the coaches watched our kids at a tournament. So that is how our kids were recruited. It was all them.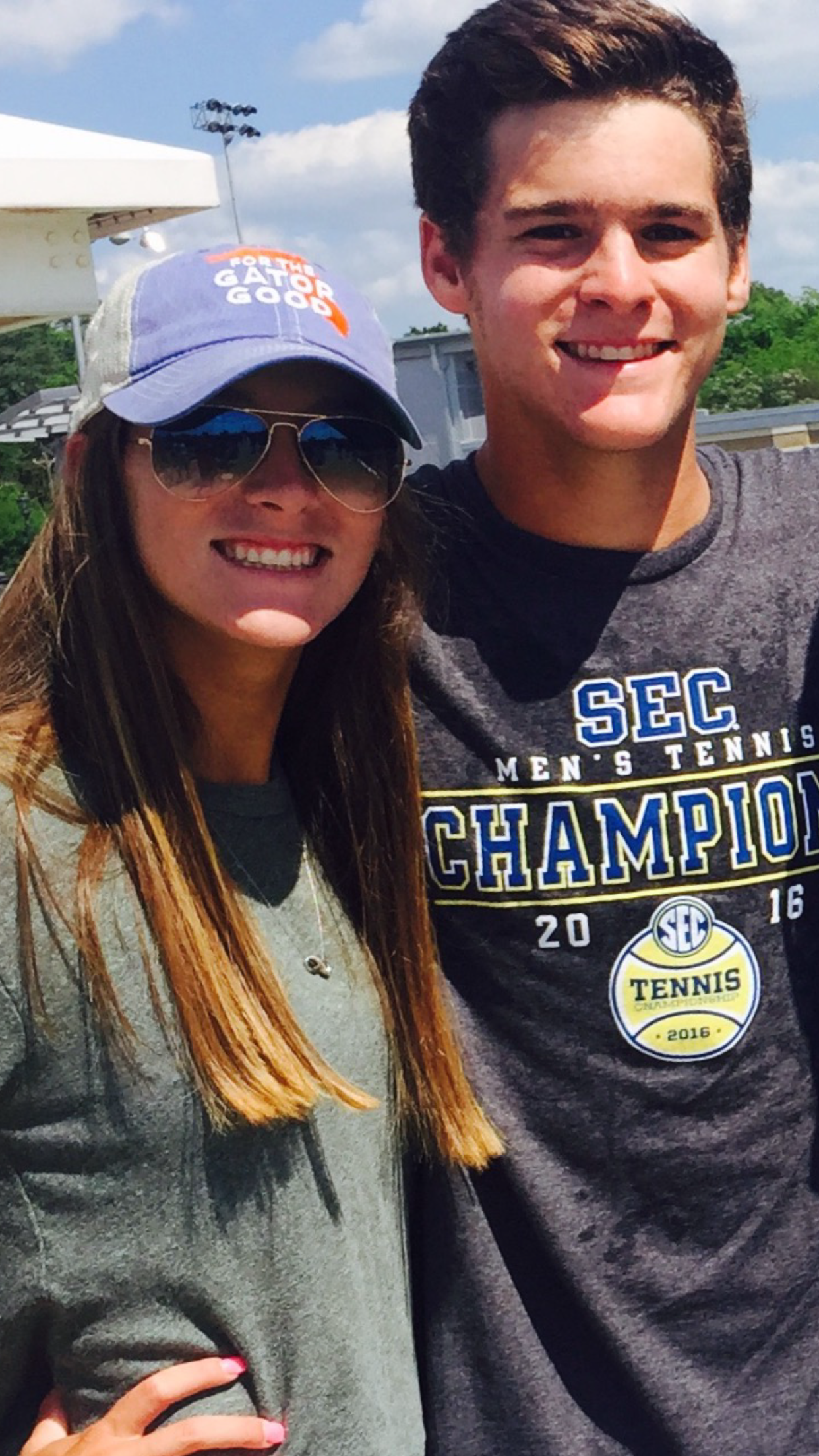 Did you encourage your kids to go to college or aim for the pros?

For us, our children getting a college scholarship has been a blessing, and what happens after that is up to them not us. I will say that college tennis is such a wonderful starting point even for the most talented player, and they can always become a professional after their collegiate journey.


Would you do anything differently?

Even if money were no issue, I would not do much differently, because our kids have had amazing coaches. I would have liked them to have more people to play against with more variety on a regular basis. The USTA does this with their selected people, but McCartney and McClain were never selected for the USTA training, so we were kind of on our own. We would jump back and forth between ITFs and USTA, because it puts them under pressure and pressure is the most difficult thing to practice. We just didn't get into the ITF's soon enough, plus it's more expensive since you have to travel out of the country.


What are your kids' strengths that make them good players?

McClain's strength is his mental ability to thrive and enjoy pressure. He has a "never give up" spirited mentality. He has also had an undying love of the sport, which is huge. He knew at 12 years old he only wanted to play tennis, it's his passion.



McCartney's strength is her ability to go on the offense and change speeds of the ball. She is pretty low key (unlike her brother) but has the killer instinct. She also loves the sport and chose to play tennis at a young age.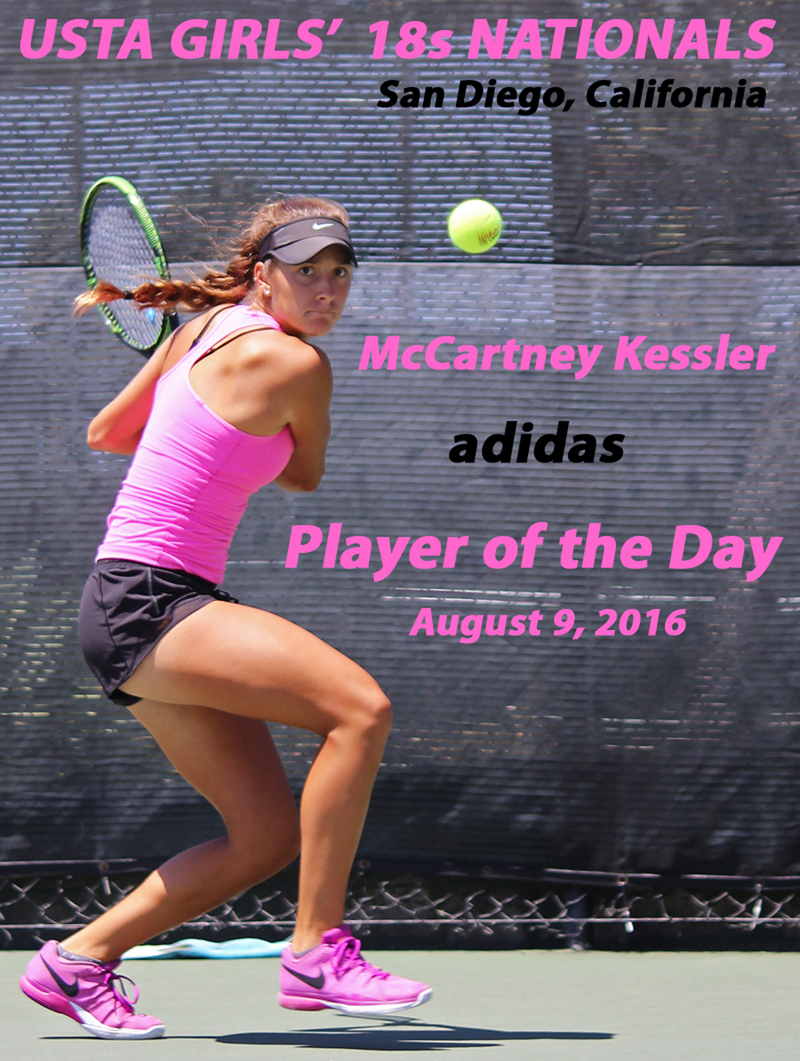 I know that McClain really wanted to play for the Gators, did he reach out to them first?
McClain grew up loving Florida for sure, but we didn't know if that was an option, so he had to have three top choices of schools to go to. Fortunately, Florida had spots and showed interest when he was allowed to be contacted. So they reached out to him. Also, he had a friend, Elliot Orkin, who played there and that helped.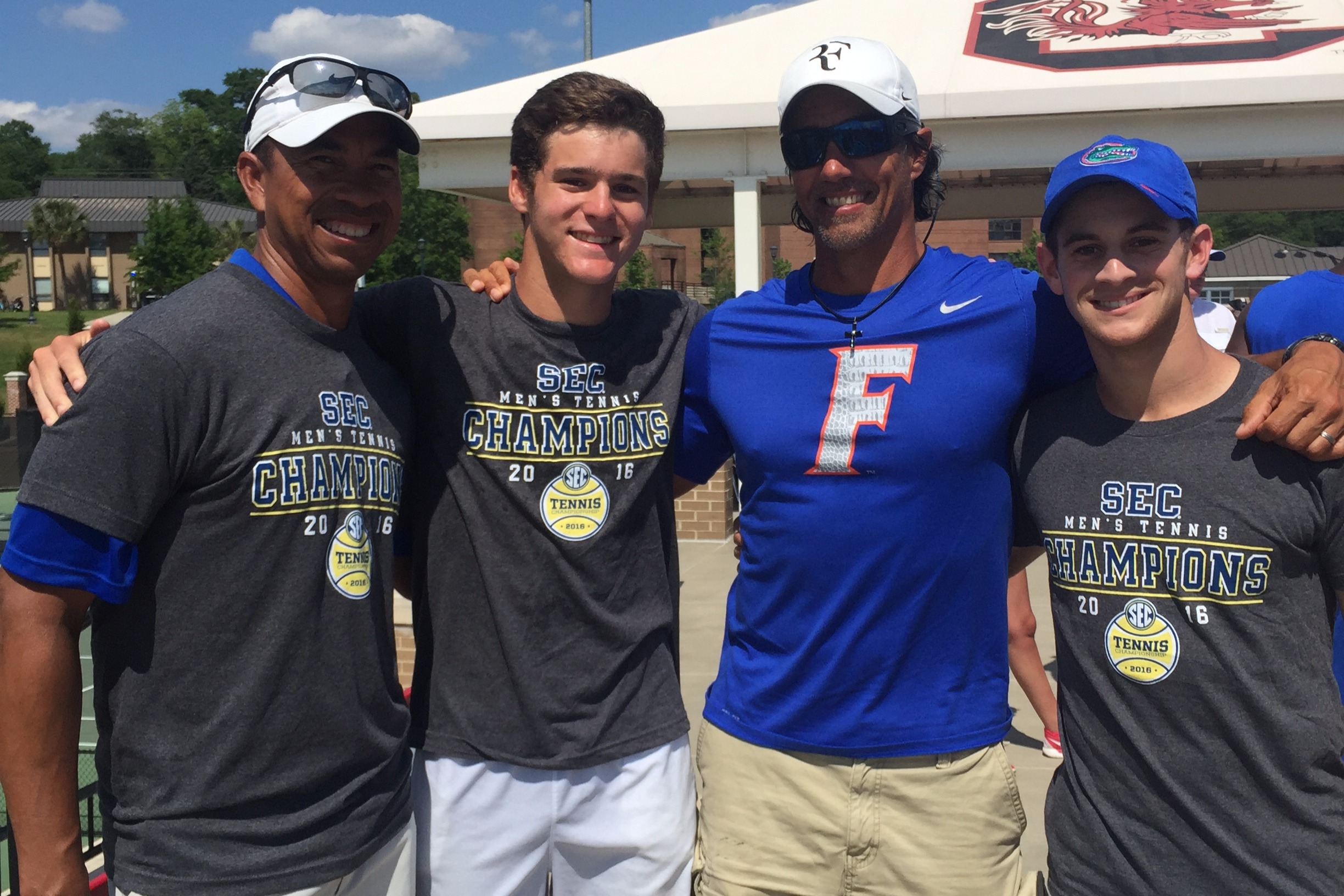 How did the decisions process and offering process look like for you guys?
Deciding on the school was a no-brainer for McClain. He visited, and everything fit. The coaches, players, and school were great. They offered a week or two later, and he verbally committed. Tennis recruiting and UTR are ways for players to get on the coach's radar, but I think many coaches are going back to watching players in person and using the technology as a guide to help them know who to watch. The bottom line, though, he was lucky with the timing and availability at Florida, and we are so happy that his dream came true! My dad, their grandad, was also so excited. My dad played football for the Gators, so that might have influenced McClain's desire to also become a Gator.

McCartney chose Florida because of her grandfather, and it is a plus have her brother there. McCartney said, "I am so fortunate to be heading into such a great program with such great coaches who already make me feel so welcomed."

If you want more recruiting advice and help, check out our interview with former No. 1-ranked doubles player and North Carolina All-American Whitney Kay.


Get all of this awesome advice and content straight to your inbox from now on: